Story behind - Patient Recruitment Global Alliance - Partners
QuoMedic is not a classical CRO but rather a company which offers successful solutions for clinical trials. We working either directly with the sponsor or with an existing CRO. As an agency that relies on successful cooperation with partners, we rely on our affiliate MEDEORA in all technical matters and our American partner BBK Worldwide in the field of adaptive patient recruitment.
We are specialized in providing consultation, planning and implementation services for clinical trials, post-authorization studies and research projects.
Have you encountered various problems with patient recruitment? How did you deal with them? Does your study need an uncommon solution suited to your needs? Maybe a children book as a part of informed consent process? Technical assistance, study nurses as on-site support, interviews, motivation meetings, documentation, travel organization for patients, refund of travel expenses?
Our combination of expertise and experience in supporting patient- and site-based activities across multiple countries makes us an invaluable resource that strengthens every recruitment effort!
Year 2004
MEDEORA GmbH
The story starts with MEDEORA. The MEDEORA was established 12 years ago with the aim of combining medical knowledge with information technology, for the purpose of processing medical information.
A technology company with focus on software solutions to support studies and research projects.
Our products include software solutions for managing biological samples and patient data, solutions for the implementation of scientific research projects and pharmaceutical studies.
As an ISO 9001 certified company we place great emphasis on structured and sustainable processes.
Year 2007
Medical Study Corporation
We upgrade our services and we start to cover all areas of a clinical trial.
We providing consultation, planning and implementation services for clinical trials, post-authorization studies and research projects and MEDEORA starts to built a local partner network.
BBK Worldwide
We began to work in the field of "patient recruitment for clinical trials" together with BBK Worldwide. To represent this topic in a more clearer and understandable manner for the market, we founded QuoMedic. Since then, the area of services for clinical trials and technology is represented through two companies.
Global Patient Recruitment Partners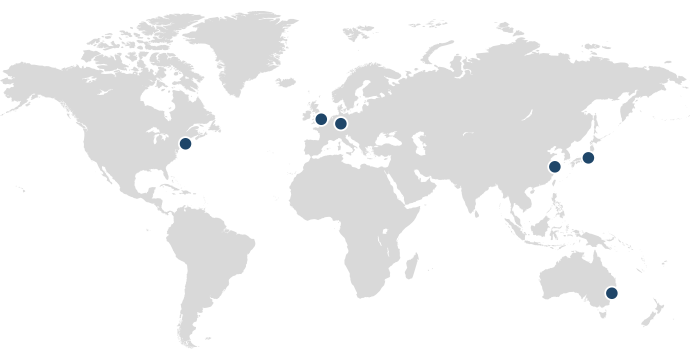 BBK Worldwide USA
BBK Worldwide is the foremost patient recruitment and engagement technology firm, providing a range of award-winning creative services and technology solutions to the world's most innovative pharmaceutical and biopharmaceutical companies and their outsourced suppliers, such as CROs and eClinical providers. Committed to providing the support and solutions needed to improve patient engagement, enroll clinical studies on time, and expedite time-to-market, BBK delivers the industry's only suite of products built from the ground up to address the patient and site engagement challenges inherent in running large, multinational studies. Headquartered near Boston, Massachusetts, BBK has partners and offices across Europe and the Asia Pacific region.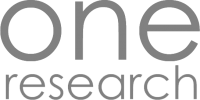 One Research UK
Located within the South Downs National Park, based at the Sussex Innovation Centre on the University of Sussex campus, One Research has access to industry specialists and award-winning support facilities. Working collaboratively, in consultation with patients, we aim to change the landscape of clinical research for the benefit of human health. From this center of academic and business excellence, they have extended their reach across Europe and now work in support of multi-center international studies.
Jsure Health China
Jsure Health is China's leader in the use of multi-channel marketing for patient recruitment. Jsure uses its expertise and experience to support sponsors of clinical research in their efforts to reach target patients and doctors, accelerating recruitment timelines. In addition, Jsure maintains exclusive partnerships with China's most renowned new health media communities and patient-focused websites.
PharmComm Japan
PharmComm is a strategic healthcare and medical communications agency providing customized services for clients in the pharmaceutical, healthcare and biotechnology industries in Japan. Their integrated programs cover the entire marketing process for international companies operating in Japan, from market entry and research to product promotion and sales support.

Southern Star Research Oceania & ASEAN
A privately-owned Australian contract research organization, Southern Star Research specializes in clinical research services for pharmaceutical, medical device, and biotechnology clinical trials in Australia and New Zealand. Their presence helps extend BBK's patient enrollment and retention efforts across the Australian continent.
Advertising Partners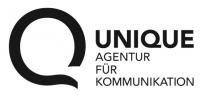 UNIQUE Communication Agency Germany
"It looks good, it's fun – and it works": founded in 1990, UNIQUE is a well-established communications agency with customers from different sectors of the health care and life science industry. The main focus lies on brand development and corporate design as well as on the realisation of communication projects with print, web, interactive and mobile solutions.
Technology Partners
Medeora GmbH Germany
With its beginnings at the University Hospital of Cologne, Medeora GmbH was established in 2004. The company offers solutions for biobanks, applications for documenting medical information, and software for managing studies.
Memberships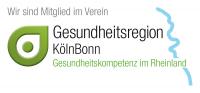 Health Region Cologne Bonn e.V. Germany
The Health Region Cologne Bonn eV sees itself as a relevant actor in the large health care network, which brings the diverse skills of its members and potential of the region together.
The main focus of this association, is to bring a perfect harmonization between science, research, industry and other section of the medicine and health.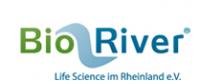 BioRiver e.V. Germany
We are a member of BioRiver – Life Science im Rheinland e.V. which is fully committed since 1996 to representing the Life Sciences sector in the bioregion Rhineland as an independent industry organization.
The essential aims of BioRiver are to build a strong network within the biotech sector, to improve the political and economic conditions as well as to market the bioregion Rhineland and its members.