Downloads
Click here to download our flyer: Download.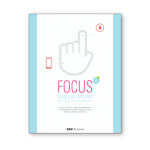 eBook from our Partner BBK Worldwide - Focus5 Rare Disease Research: Free Download
This guide explores the rising influence of mobile marketing and how it's transforming the way we target, engage, and motivate patients to participate in clinical trials.
From tapping into the broad appeal of streaming radio and video services to connecting with people on their favorite app, mobile advertising unlocks new possibilities for capturing the attention of patients in a more personal and cost-effective way than ever before.
Streaming online radio
Search engine marketing
In-app advertising
Hyper-local advertising
Click here to download the file: Download.
eBook from our Partner BBK Worldwide - Operational Excellence for Successful Global Patient Recruitment: Free Download
Reducing time to market – it's the imperative that drives recruitment decisions. To position yourself for long-term enrollment success, you need a foundation built on operational excellence.
In today's pressure-filled clinical research environment, accelerated enrollment is an imperative. However, in the rush to enroll on-time or ahead of schedule, certain strategic and executional elements can often be compromised.
In BBK Worldwide's latest eBook, we provide valuable insight for building a recruitment program based on operational excellence – an approach that not only leverages resources, processes and experience, but new technologies and new ways of thinking – for a smarter and more strategic approach that drives results.
A Roadmap for Success
Site Selection
Breakthrough Creative
Cultural Relevance
Advertising / Media
Reporting and Analysis
Click here to download the file: Download.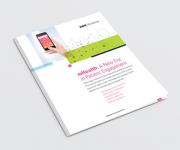 eBook from our Partner BBK Worldwide - mHealth: A New Era in Patient Engagement: Free Download
Technology continues to be a catalyst for change in life sciences.  This practical guide cuts through the hype to offer a useful look at the opportunities, challenges and strategies within mHealth for improved patient engagement.
The consumerization of healthcare
Patient-centric is data-centric
Looking to the cloud
There's an app for that
Rules and regulations

mHealth is technology, business, and policy fueling a new connected healthcare model through mobile, wearable, and health IT innovation – and it will continue to drive seismic shifts in the way we collect, view, and share data. For patient recruitment and engagement, it's the new baseline – a minimum requirement. To succeed, physicians, sites, and sponsors must make these new mobile communication channels a bigger part of their technology and marketing mix.
Click here to download the file: Download.
eBook from our Partner BBK Worldwide - Are You Patient-Centric?: Free Download
Patient centricity is a philosophical commitment to understand what matters to patients as a group – such as those with a specific condition – as well as being attentive to each patient's experience with his or her disease and within a clinical trial. Patient-centric programs value the patients' perspectives on what is being studied, what outcomes matter most in terms of daily living, or to what extent a patient would go to improve or expand treatment options.
Do you see what they see?
Why now?
What role do advocacy groups play?
How do you measure success?
What do you need to do to get started?
Click here to download the file: Download.
eBook from our Partner BBK Worldwide - Mobile Media Boot Camp for Patient Recruitment: Free Download
Sponsors with mobile-friendly patient recruitment campaigns will see a keen advantage over their competitors. Did you know that 61% of mobile traffic to non-mobile-friendly websites is lost? Most of that traffic is re-directed to mobile-friendly sites - yours, right? No(!)? This eBook is a must-read for patient recruitment professionals who want to unlock the promise mobile holds for their campaign. It contains a host of strategies, tactics, and trends to help boost your clinical trial enrollment.
You'll find crucial information about:
Why mobile is now a strategic imperative for all patient recruitment campaigns

Mobile tactics you can employ today to boost referrals to sites

The emerging trends in mobile every patient recruitment specialist must understand
This attractive eBook is presented in small, digestible sections to help you quickly understand how to optimize your campaign for mobile web users.
Click here to download the file: Download.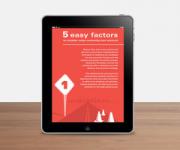 eBook from our Partner BBK Worldwide - Simple Strategies for Site Selection: Free Download
While the push for sponsors to go global with clinical studies is old news, choosing the right sites and the right countries to host a particular study remains one of the industry's most impenetrable challenges. Preparation for site selection goes beyond searching by country and specialty – it requires taking a deep dive into sub-specialties, prescribing habits, competing studies, and publication histories.
Become a site selection extraordinaire! With this eBook, you'll receive expertly-curated, proven strategies to help you conquer the site selection process for your next clinical trial.
Expand your selection criteria beyond traditional approaches

Understand your study's enrollment barriers and how to leverage them

Gather pointers for crafting an effective site selection survey

Use your study's site selection analysis as a road map for successful patient recruitment
Click here to download the file: Download.