Website Development for Patients
QuoMedic optimized website solutions redefine the online experience for patients. Not only do they contain the study-related content and information necessary to inform and drive action, but they include state-of-the-art features to maximize response.
All patient websites incorporate an appropriate prescreening questionnaire with branch logic to assess eligibility and ensure only the most qualified referrals are sent to sites.
Features:
Prescreening questionnaire
URL identification and purchase
Programming and maintenance
Search engine optimization
Analytics and reporting
---
My Clinical Study Buddy® Patient Engagement Mobile App Platform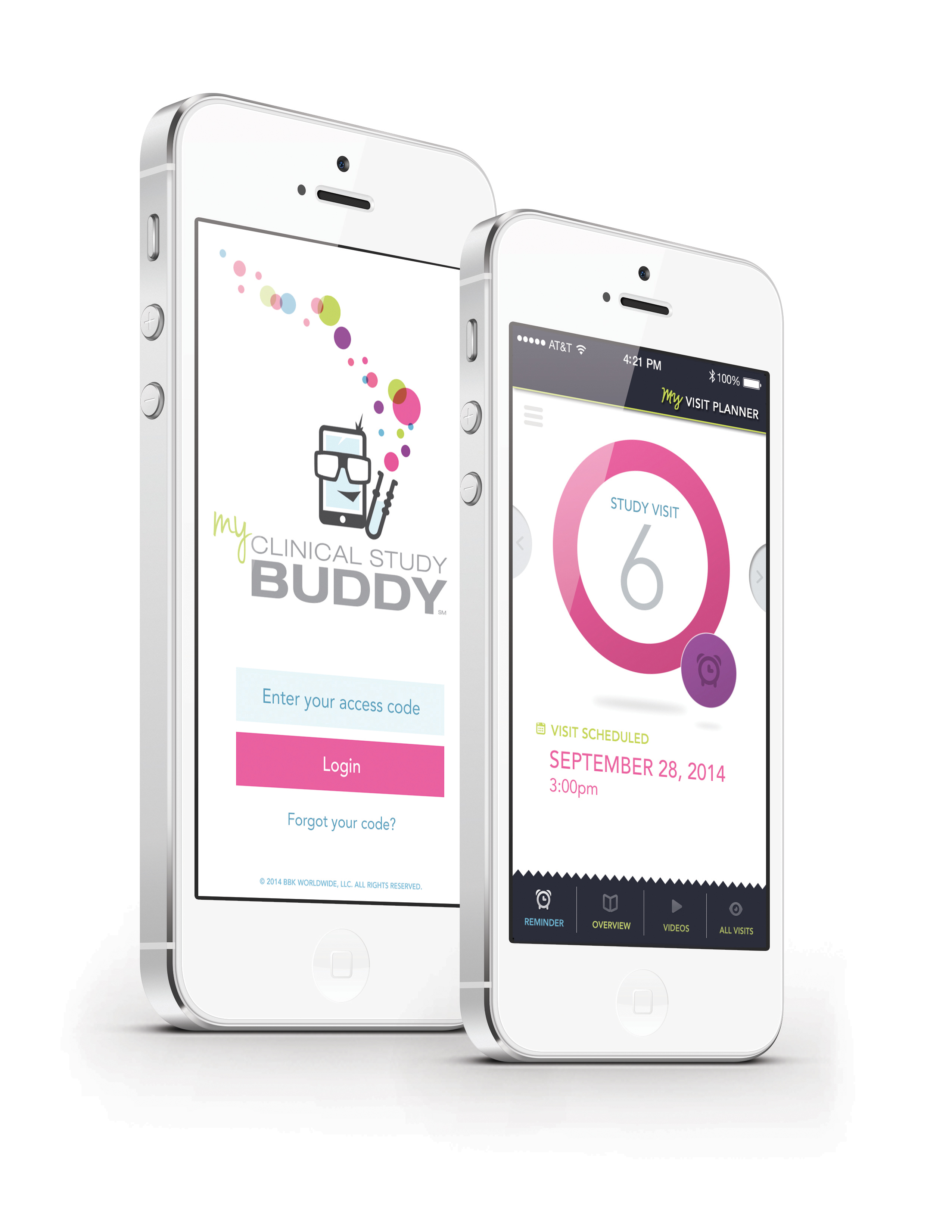 Today's mobile technologies have made it possible to engage patients like never before. Our patient engagement mobile app platform makes it easier for sponsors to put these new technologies in the hands of those who need it most. Off-the-shelf or completely customized, My Clinical Study Buddy® ensures that study participants, their family members, and caregivers have the support and information they need, when they need it.
Patients can easily record all upcoming study visits and set reminders
Detailed study visit overviews, complete with procedures and assessments
All EC-approved study materials stored in one easy-to-navigate location
Incentive-based activities designed to increase overall engagement
Private video interactions that connect the entire study community
Patient-specific study team directory complete with phone, email and directions
The My Clinical Study Buddy® is a product of BBK Worldwide, the recognized leader in patient recruitment and engagement. BBK's innovative software solutions and consulting services leverage the company's adaptive recruitment methodology to protect global enrollment integrity, specifically within an ever-changing or threatened landscape.